The True Awakening Retreat will feature the extraordinary talents of our primary lead facilitator Michael Brian Baker.  
Over the course of the week, Michael will orchestrate a series of gentle awakening processes based on teachings from numerous wisdom traditions. Michael will lead participants through his signature breathwork journey, a profound initiation he has offered around the world. 
Day-by-day you will build on your knowledge and experience with space to integrate through journaling, time in nature, rest, music, art, as well as partner and group exercises. All activities are offered in the context of inquiry and reflection with the aim of realizing the true nature of consciousness. 
This realization naturally becomes a springboard from which to serve the worldwide awakening now underway on our beautiful blue, green planet.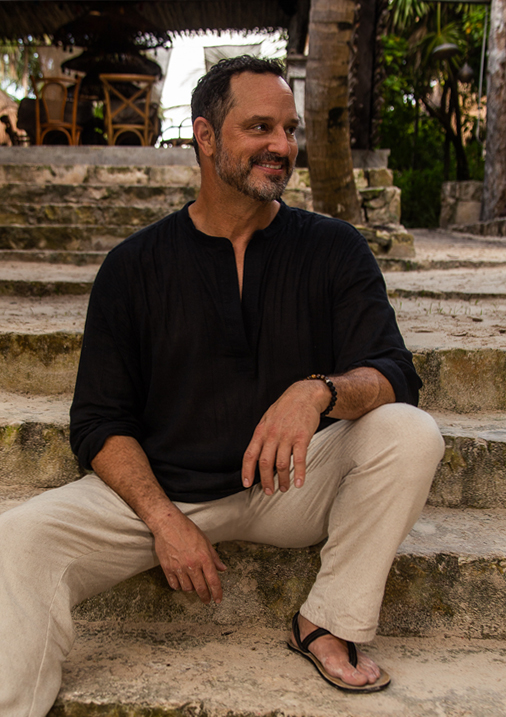 Michael Brian Baker
For over a decade, Michael has held solid ground at the intersection of modern science and universal wisdom traditions, such as Yogic Pranayama, Western Physiology, South American Entheogenics, harmonic frequencies, and sound healing. He travels the world sharing multisensory experiences that are truly transformational for mind and body and spirit. Thousands have called this life-changing work the most profound experience of their lives, likening it to a rebirth, spiritual awakening, peak experience, realization of their true self, or "seeing God."
Participants experience deep healing, expanded awareness, increased vitality, and a new sense of clarity and purpose. Reports of lasting change and, in many cases, the elimination of stubborn challenges such as addiction, anxiety, depression, anger, PTSD, and insomnia are common. As the founder and head of The Breath Center, Michael has taught the Anatomy of Awakening practitioner training course for the past eight years and personally trained over 600 hundred advanced facilitators. He is beloved by retreat participants, conference attendees, and festival goers around the world. Michael offers holistic and transformative retreats, large events (when possible), a range of free and paid courses, as well as non-profit work with colleges, research institutions, prisons, and schools.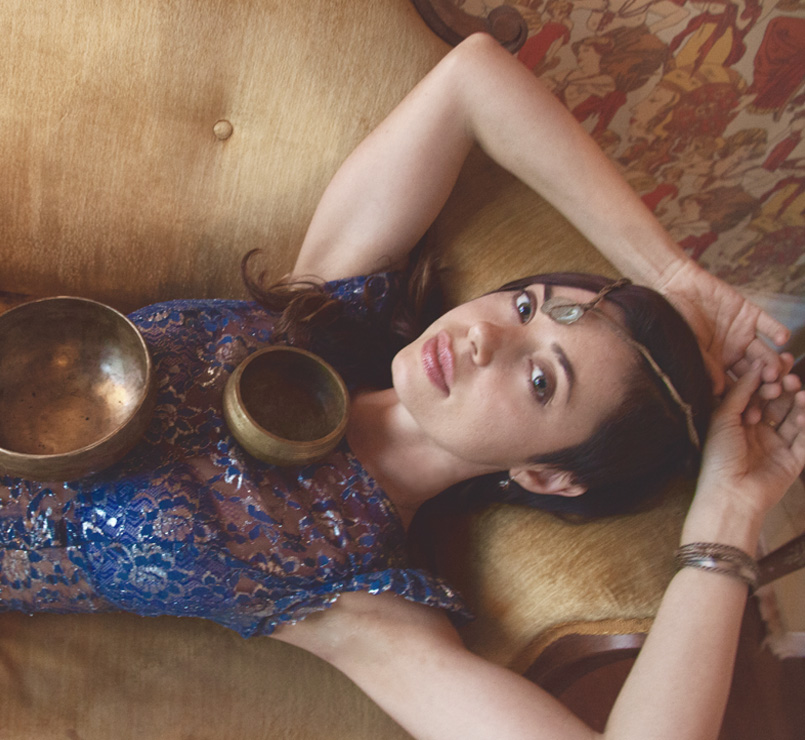 Mera Mu
Mera Mu is a Certified Sound Therapist, Yoga teacher, Performance Artist, Songwriter, and Vocalist. She leads sound baths and vocal empowerment workshops in the San Francisco Bay Area and is a vocalist for several music projects which merge contemporary music and sound healing. Mera began her journey with sound when she was a young child, spending the first part of her life focused on performative expression through dance, theater, and singing. As a lifelong yogi, her spiritual practice innately began to open her to a deeper understanding of what it means to be a muse. This led her to travel much of the world, studying different modalities of connecting to creative source and compiling a vast knowledge of how many ancient cultures and spiritual traditions have used sound and movement. Mera's approach is one of finding where spirit and science meet to communicate these truths in a language that all can receive. She focuses primarily on the voice as a tool for empowerment, healing, expansion, and expression.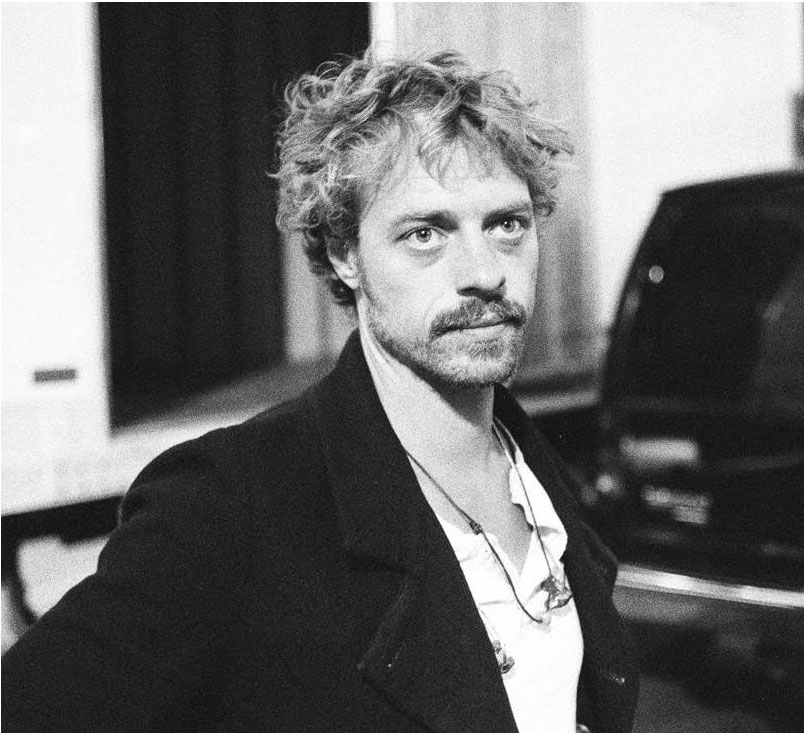 Orpheo McCord
From digging into desert grooves with Touaregs on Timbuktu rooftops to all-night trance sessions with Sufi masters in the mountains of Morocco, percussionist and composer, Orpheo McCord has traversed a wide musical landscape over the past 20 years. He has been an active member of the Grammy award winning group Edward Sharpe and the Magnetic Zeros since 2009. Through McCord's continuous exploration of non-ordinary states of consciousness, he developed a unique sonic palette used to calm the nervous system, allowing the listener space to go into a meditative state.
McCord, who now lives in Ojai, California with his wife and two children, has just completed his debut solo album, "Recovery Inhale".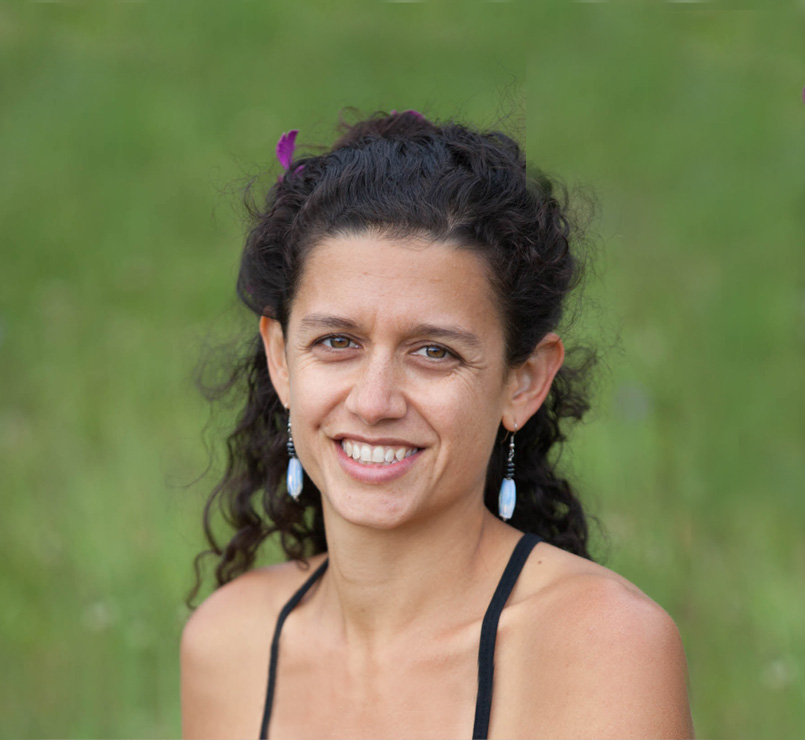 Anjuli Mahendra
Anjuli is the founder of Embodied Resonance, offering transformational retreats, integrated bodywork, and coaching that focus on opening the body to its highest potential. Her initiation into somatics started in 1999 with a dedicated yoga practice and since then has trained in Iyengar, Hatha, and Shadow Yoga as well as Contact Improvisation and Acro-yoga. She has studied both movement and healing arts intensively in India, Thailand, Hawaii, and Bali, giving her a well-rounded, non-dogmatic approach to her teaching. In conjunction with teaching since 2003, she is a board certified massage therapist (1000+ hrs) with a private practice integrating Connective-tissue, Thai, and Chi Nei Tsang bodywork.
One of Anjuli's teaching specialties is Contact Yoga, her signature blend of partner stretching, contact improvisation, and Thai massage that allows students an opportunity to explore a wide breadth of movement, including restorative weight-sharing, dynamic partner lifts, and healing touch. This practice bridges multiple disciplines and encourages curiosity, connection, and trust amongst her students.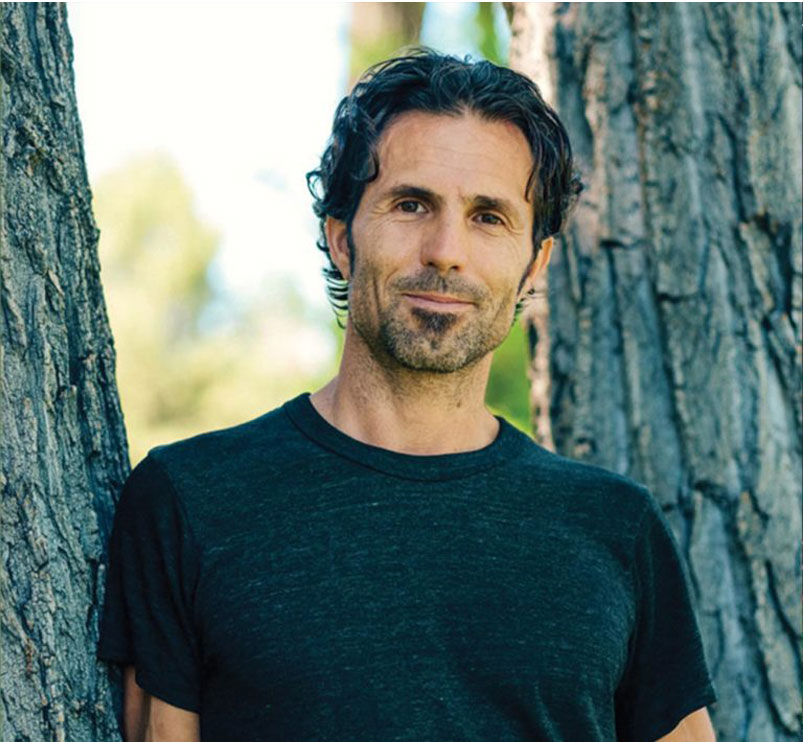 Alok Rocheleau
Alok is an experienced retreat leader, bodyworker and teacher who has studied with master teachers worldwide. His teaching style is informative, empowering and joyous while helping people find more freedom in their body and mind. Seeking out inspiring natural locations and eco-resorts around the world, Alok has led workshops and retreats with Contact Yoga, Thai Massage, breathwork and mindfulness. Through the practice of mindful touch we develop trust, honest communication, and compassion. With his dedication to the yogic arts and a degree in exercise physiology, Alok has helped many clients relieve chronic issues in their body. Providing massage, yoga, dance, mindfulness, wellness coaching, and nature experiences, Alok believes the path to healing the self, our relationships, and the planet all start with the seed of loving-kindness and connection.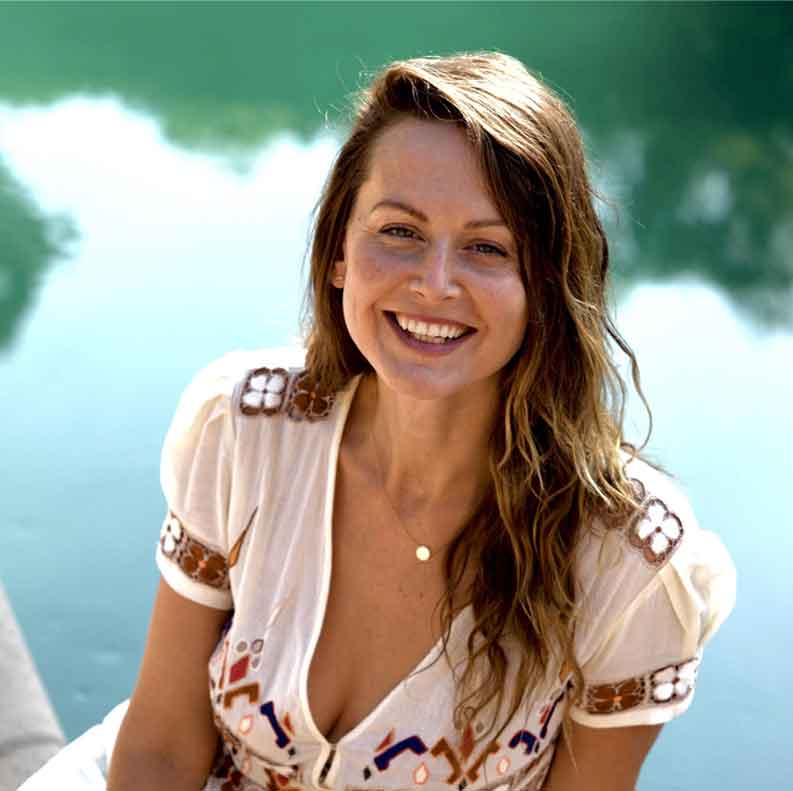 Rachel Kolar McCord
Rachel Kolar McCord draws upon the teachings of mysticism, storytelling, and altered-states of consciousness to facilitate life-change rituals. Her intersectional studies of Playwriting at NYU's Tisch School of The Arts, Mysticism at The Philosophical Research Society in Los Angeles, Free Masonry (La Droit Humain) at Krotona Institute in Ojai, and Psychology at The California Institute of Integral Studies in San Francisco, have enabled her to reveal the unique signature of the individual- customizing pathways to embodied transformation through ritual. The cornerstones of her approach are simplicity, integrity, trust and community. She is a mother and first-generation American of Czech, English & Jamaican descent.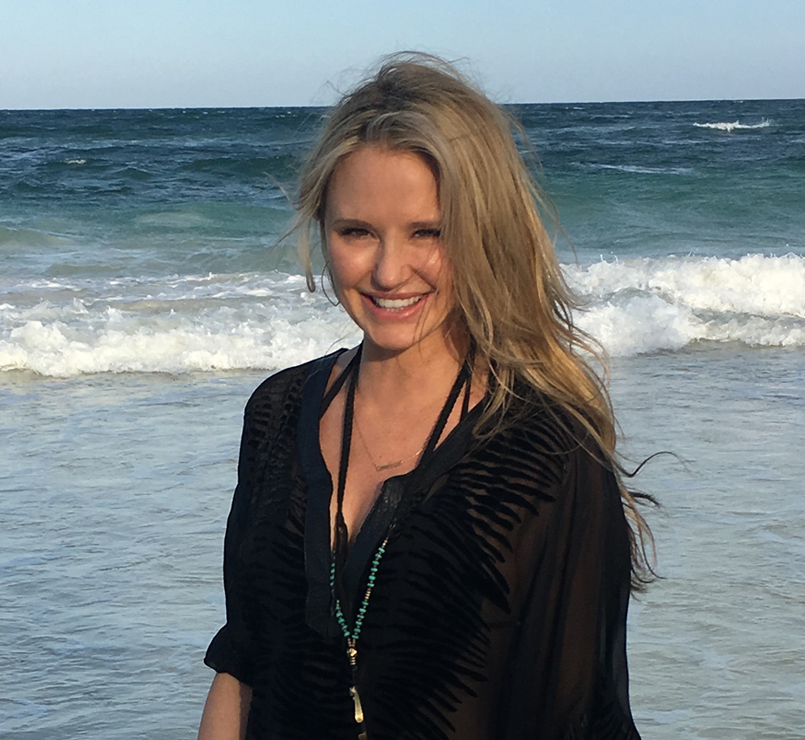 Amy Fritz
Amy Fritz is a multidisciplinary designer, brand architect, and social entrepreneur who brings creativity, strategic insight and innovation to her work toward social and environmental good. She currently serves as Founder/Creative Director of Aspire, a design, digital, and brand strategy agency based in San Francisco, where she leads an integrated team of designers and technologists in delivering inspired creative solutions for values-driven brands from start-ups to Fortune 500s such as Target, Lexus and AT&T. Amy has also been on the founding team of four other companies, most recently as the founder and CEO of a sustainable apparel line and e-commerce platform called Ecouture. Amy has been awarded a US utility patent for a consumer product and has donated pro bono work for almost two decades to many noteworthy organizations, such as the State of the World Forum and The United Nations, as well as to world leaders such as Jane Goodall, Mikhail Gorbachev and His Holiness the Dalai Lama. Amy has been a practicing Buddhist for nearly 20 years and has had the great privilege to study with many gifted spiritual teachers from around the world.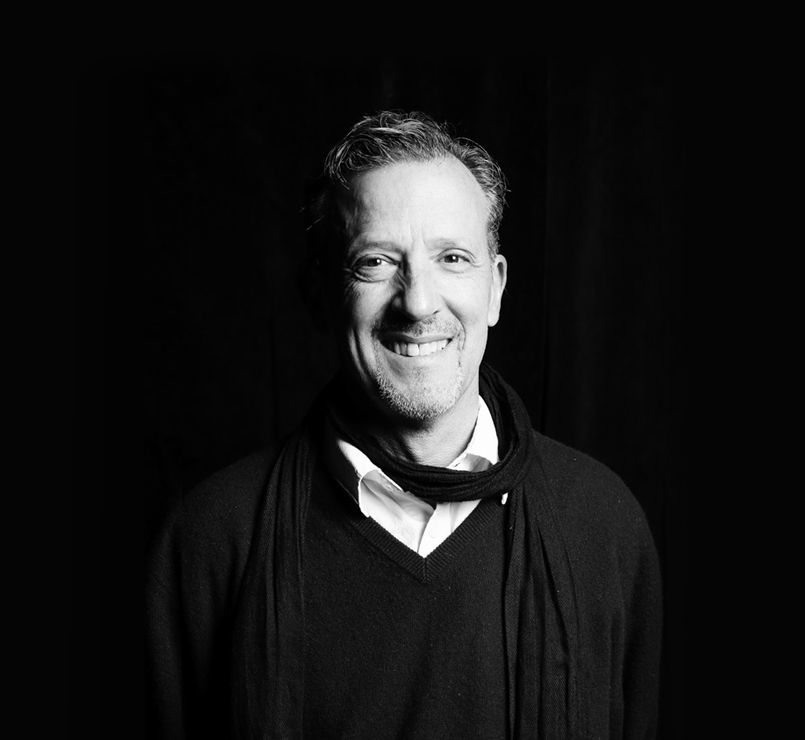 Brad Nye
Brad Nye is a seasoned entrepreneur and currently the Founder/CEO of TRIBALIZE, the emerging regenerative living portal and consumer lifestyle brand for those calling in, designing, developing and collaborating on the future of the regenerative economy and community living.
As a lifetime producer, Nye has produced over 900 networking, informational and cultural events, including 100+ film screenings and post-film discussions with his company, WeVu.
As a proven community builder, Nye has founded and operated three successful organizations: VIC, a 3,000+ member technology trade association; Artsfest, which advanced the arts by curating over one hundred events for an annual festival in multiple locations across the San Francisco Bay Area; and Red Lightning, a well-known Burning Man theme camp promoting transformation and launched in 2009.